Home >
Nature
Mt.Chokai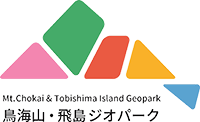 Mt. Chokai & Tobishima Island Geopark was recognized by the Japan Geopark Committee as a member of the Japanese Geopark Network in 2017.
With a peak elevation of 2,236 meters and its foot dipping into the sea, this beautiful free-standing mountain is sometimes called "the Fuji of Dewa." It has long been revered as the guardian of the surrounding area's inhabitants. Presently, it is a nationally designated Historic Site and Quasi-National Park, and is counted as one of Japan's 100 Famous Mountains.
At Mt. Chokai's base near Sakata City is Tamasudare Falls, one of the tallest waterfalls in Tohoku. It is said to have been named by Kobo Daishi, founder of Shingon Buddhism, and is popular as a "power spot" because of the negative ions generated by the rushing water.
At the base near the town of Yuza lies Maruike-sama Pond, filled entirely by water from natural springs. Its whimsical emerald-green color shifts subtly with the light.
※Please prepare sufficient equipment when you climb the mountain.
Mt.Chokai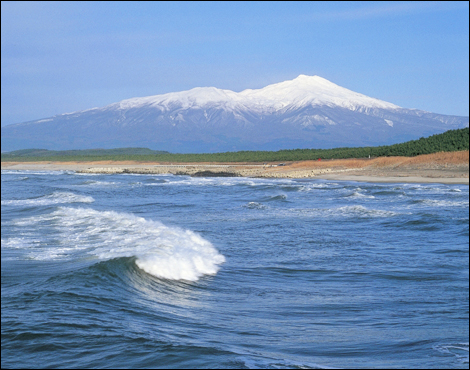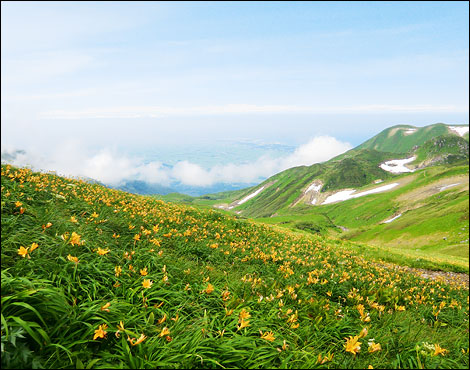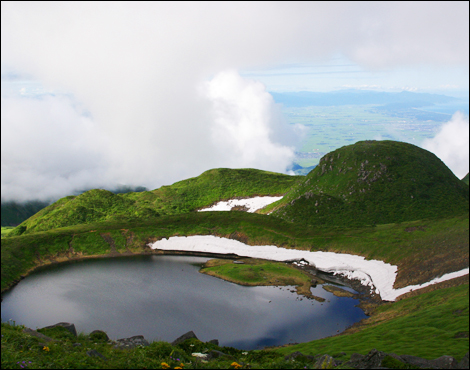 Tamasudare Falls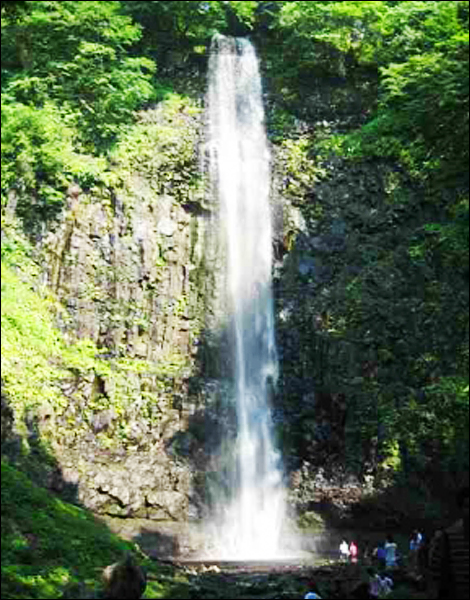 Location
Telephone no.
TEL: +81-234-64-3115
Sakata City Yawata Branch Office Construction and Industry Division
Maruike-sama Pond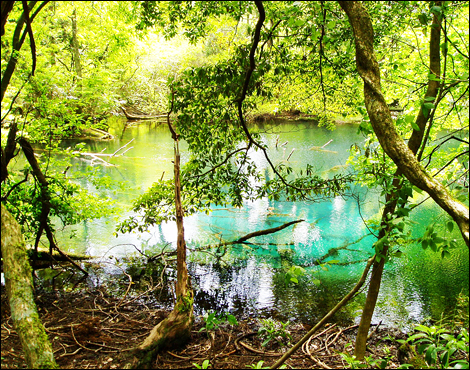 Location
Telephone no.
TEL: +81-234-72-5886
Yuza Town Planning division Tourism and Local Products Unit
The Stone Statues of the Sixteen Arhats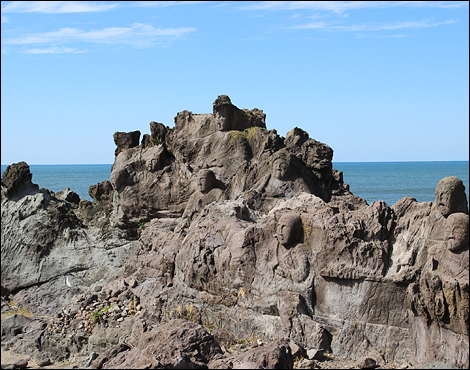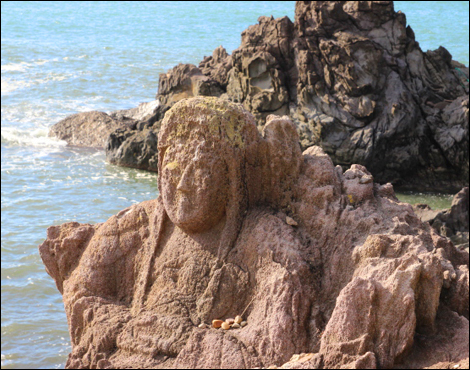 These images were carved from the andesite deposited in the Sea of Japan by an eruption of Mt. Chokai. In 1864, wishing for the proliferation of Buddhism and the people's salvation through enlightenment, Priest Kankai, the 21st head of Kaizen-ji Temple of Fukura in Yuza, called for the creation of these holy images. He directed the efforts of local masons for the 5 years' time it took to complete the 22 sculptures, and it is said that Yuza is the only town on the Sea of Japan side of Japan to have carved Buddhist images on such a grand scale. The stone arhats have endured these many years despite the harsh eroding force of the Sea of Japan.
From mid-July to mid-August, the monument is lit up to sublime effect.

Mogami River Boat Ride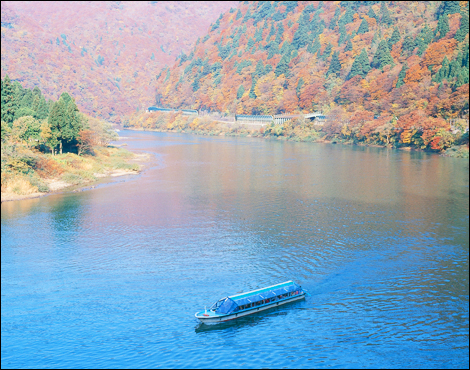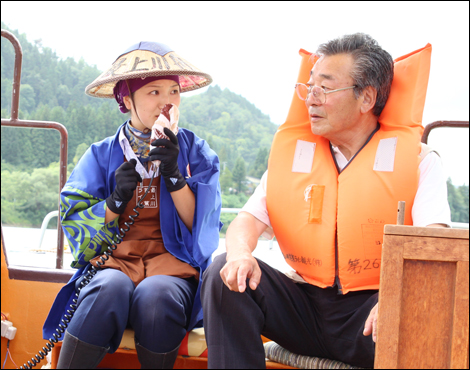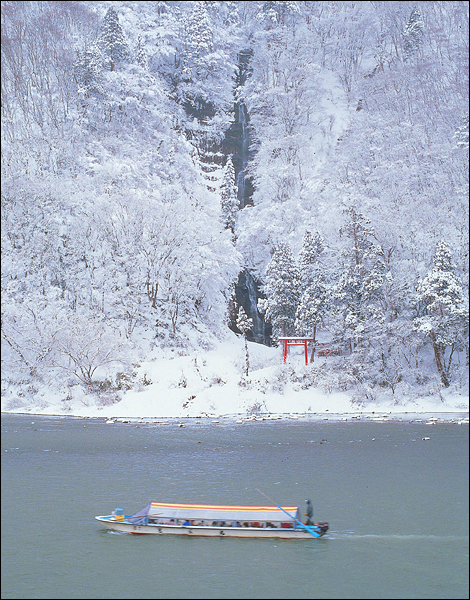 Let the river carry you away to experience the spectacular Mogami Gorge on this scenic boat ride! Its course passes by Shiraito Falls, one of the top 100 waterfalls in Japan. Hearing the ferrymen's unique commentary and well-polished renditions of sailing songs is also a highlight. In winter, kotatsu boats equipped with heated table seating keep passengers warm, so the cruise can be enjoyed year-round.
Mogami River Port, where passengers disembark, is a duty-free shop.

Mogamikyo Bashorain Kanko Corpration
Location
Telephone no.
TEL: +81-233-72-2001
FAX: +81-233-72-2003
Sailing time
Apr-Nov:
9.30am, 10.50am, 11.50am, 0.50pm, 1.50pm, 2.50pm, 3.30pm

Dec-Mar:
10.50am, 11.50am, 0.50pm, 1.50pm, 2.50pm
Closed days
Open throughout the year
Embarkation fee
(One way)
Junior high school student or older 2,500yen, Elementary school student 1,250yen

(Round trip)
Junior high school student or older3,400yen, Elementary school student 1,700yen
Website