Home >
Attraction
Honma Residence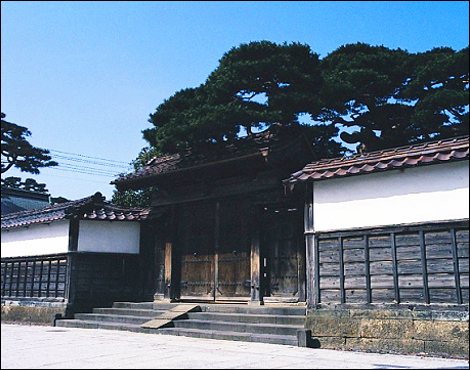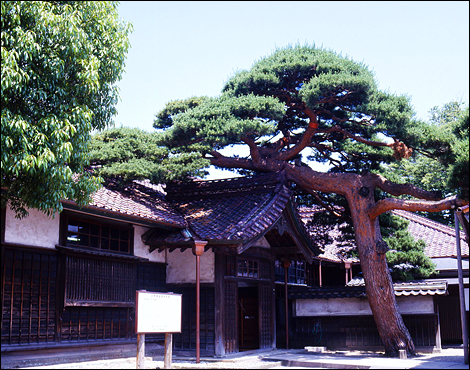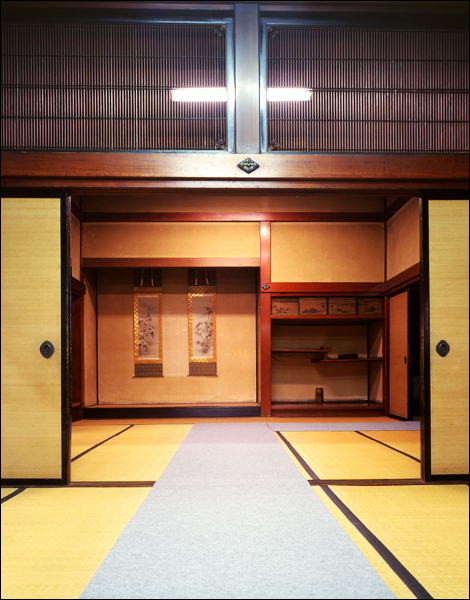 In the Edo Period, Sakata City prospered so greatly as a major stop on the primary northern shipping route that it was considered Eastern Japan's answer to Osaka's Port Sakai. Sakata's Honma clan, merchants who once held the greatest amount of land in all of Japan, were so powerful that, according to a popular folk song: "I could never compete with the Honmas, but I could maybe be a daimyo at least!" This wealthy family built what is now known as the Honma Residence in 1768 to house the feudal lords' inspection parties. It was presented to the rulers of the Shonai domain, the Sakai clan, but later on was bestowed back to the Honma clan, who began using it as their residence.
In having a samurai mansion attached directly to the merchant residence, this building displays a mix of architectural styles seen in only a few places in the country. It has been awarded 2 stars in the daimyoMichelin Green Guide: Japan.
Location
Telephone no.
TEL: +81-234-22-3562
FAX: +81-234-24-1386
Opening Hours
Mar-Oct 9.30am-4.30pm
Nov-Feb 9.30am-4pm
Closed days
Mid-December to late January, the exhibition installation
Admission fee
Adult 700yen, junior/senior high school student 300yen, elememtary school student 200yen
Maiko

Teahouse

Soma-ro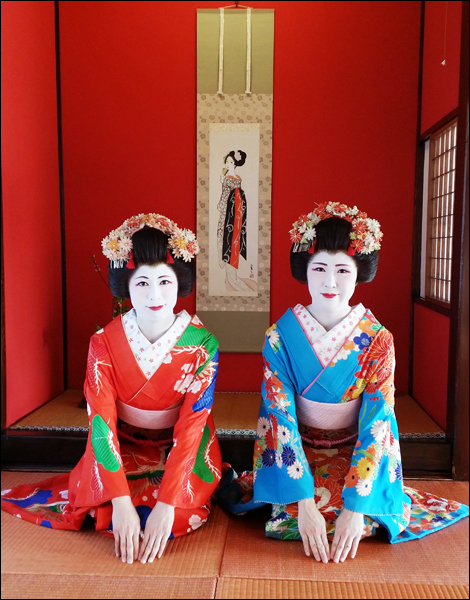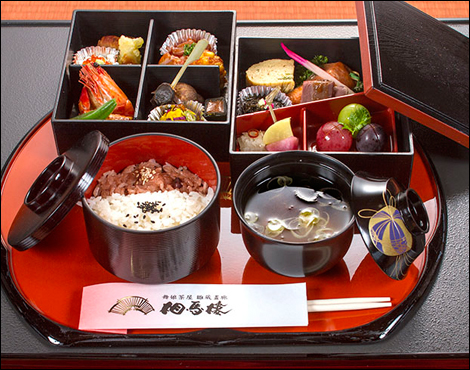 This restored traditional restaurant building from the Edo period has been designated an Important Tangible Cultural Property of Japan. At Soma-ro, guests can enjoy dance performances by Sakata maiko and a special "maiko boxed lunch". There are four varieties of these lunches: multi-course, broiled eel over rice, sushi bowl, and Kinka (a.k.a. Jinhua) pork cutlet. Matcha green tea and Japanese confections are also offered. (※1)
In addition to its amazing hina doll exhibit, historic arts and crafts, portraits, and photographs are also on display at Soma-ro, featured in the Michelin Green Guide: Japan!

Location
Telephone no.
TEL: +81-234-21-2310
FAX: +81-234-21-2924
Opening Hours
10am-5pm
Closed days
Wednesdays, the Obon holidays, the Year-end and New Year holidays open everyday during the Hina doll festival though the

Maiko

boxed lunch can not be offered.
Admission fee
Adult 700yen, junior/senior high school student 500yen, elememtary/kindergarten pupil 300yen
ticket for entry and performance viewing 1,000yen

Maiko

boxed lunch
3,100 - 3,500yen
Reservation required (2 days in advance. Available for 2 or more people.) Please choose one type of memu for the whole group.
(※1) Matcha green tea can be served with extra cost (600yen).
Kamo Aquarium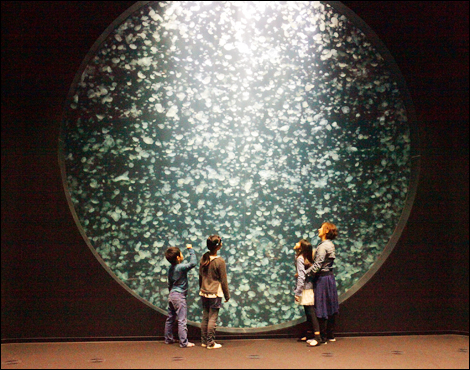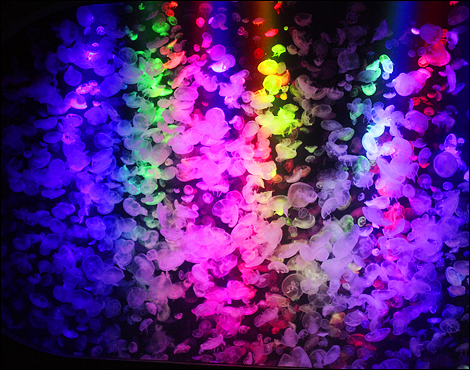 Most notable about this aquarium is its 5-meter tank, the largest circular tank in the world, and the countless jellyfish swimming in it. The variety of jellyfish here is the greatest in the world, and is documented in the Guinness World Records.
Kamo Aquarium is a popular Shonai tourist spot, beloved by visitors from both inside and outside the prefecture! The aquarium is replete with other attractions as well, including trained sea lion shows and seagull-feeding. The view at sunset from the neighboring lighthouse is also highly recommended.

Location
Telephone no.
TEL: +81-235-33-3036
FAX: +81-235-33-1129
Opening Hours
9am-5pm
Summer period: 9am-6pm
Closed days
Open throughout the year
Admission fee
Adult 1,000yen, elememtary/junior high school student 500yen
Website
Studio Sedic Shonai's Open Set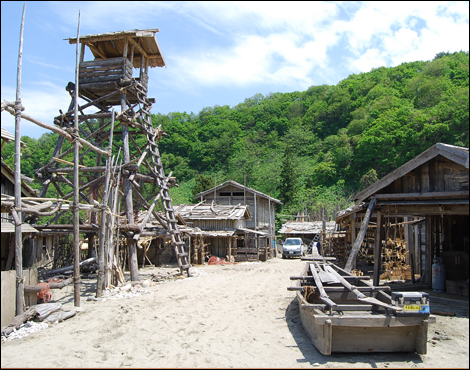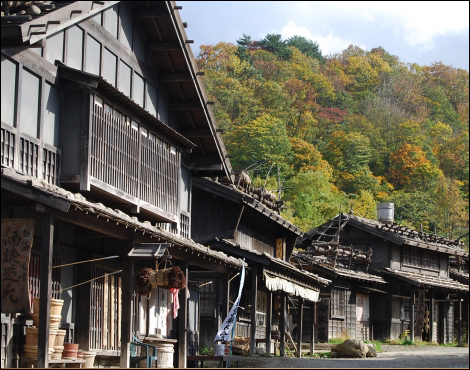 At the base of Mt. Gassan is a vast movie set where various productions are filmed. It features a fishing village, Edo-period post town, collier's hut, watermill, and other reconstructed features of traditional mountain settlements. Visitors can experience stage sword-fighting, archery, taiko drumming, and more!
Location
Telephone no.
TEL: +81-235-62-4299
FAX: +81-235-62-4399
Opening Hours
Apr-Sep 9am-5pm
Oct-Nov 9am-4pm
Closed days
Late November to late April
Admission fee
Adult or junior high school student 1,300yen, elememtary School student 900yen
Hiyoriyama Park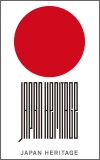 "Japan Heritage Site" Designation
Eleven municipal bodies, including the city of Sakata, applied for Japan Heritage status as "Kitamae-bune merchant vessels' homes and ports of call: places out of time that recall the dreams held by men who overcame adversity," and were awarded the designation in 2017.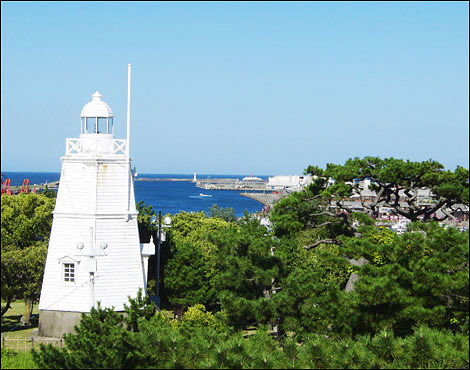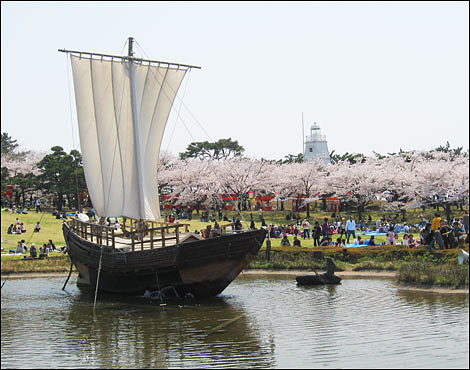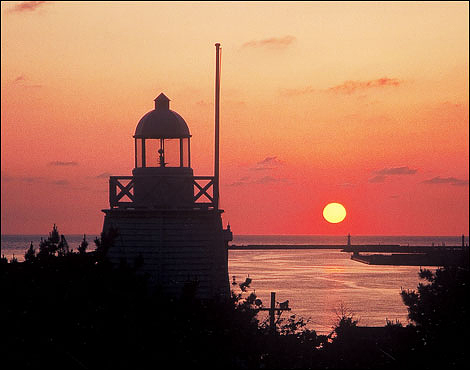 The heights of Hiyoriyama Park, looking out over Sakata Harbor, provide an unobstructed view of the harbor beyond the six-sided lighthouse, the mouth of the Mogami River, and one of Japan's 100 most beautiful sunsets over the Japan Sea. It's a view that expresses the beauty of each of the four seasons: imagine cherry blossoms in front of the sun's silhouette as it sinks to the sea. On clear days when the waves are calm, Tobishima, Yamagata's only inhabited island, is also visible.
In the Edo Period, Sakata City was part of the major western sea route connecting Hokkaido, northeastern Japan, and the northern part of the Asian continent. Within the park are relics of this era: Japan's oldest six-sided wooden lighthouse, a stone sundial, and a 1/2 scale historical merchant trading ship, or "kitamae-bune," which facilitated economic and cultural exchange along the sea route.
Location
Telephone no.
TEL: +81-234-26-5759
(Sakata City Tourism Promotion Division)
FAX: +81-234-22-3910
Admission fee
Free
Samurai Silk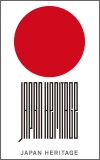 "Japan Heritage Site" Designation
The city of Tsuruoka applied for Japan Heritage status for "Samurai Silk" and was awarded the designation in 2017.
Matsugaoka Land Reclamation Site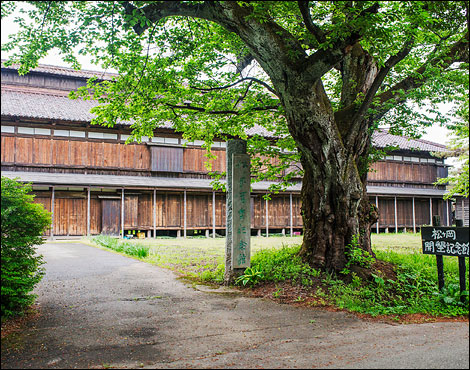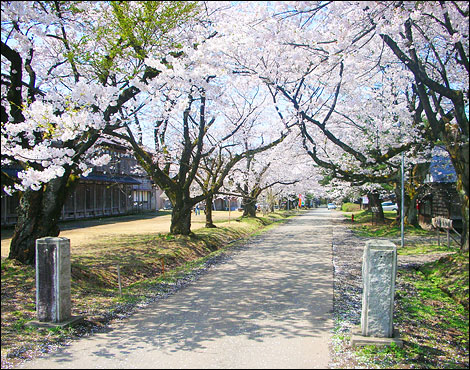 In 1872 after the Meiji Restoration, 3,000 former Shonai clan samurai traded swords for plows and cultivated new land in Tsuruoka. The Shonai area, centered on Tsuruoka City, has been developed as the northernmost silk production area in Japan, with Matsugaoka Land Reclamation Site, home to the largest group of silkworm-raising houses in Japan, leading the charge. It is the only place in the country which keeps an integrated process from sericulture to completed silk fabric.
Location
Telephone no.
TEL: +81-235-62-3985 (Matsugaoka Land Reclamation Memorial Hall)
FAX: +81-235-62-3985
Opening Hours
9.30am-4pm
Closed days
Mondays, December to March
Admission fee
\450
Shonai Clan School Chidokan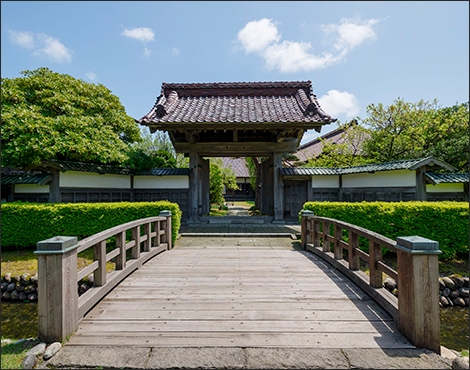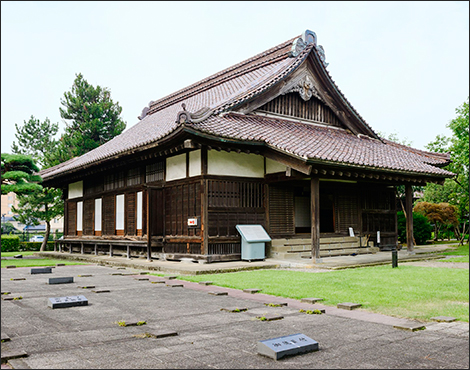 A school founded in 1805 with the aim of renovating the mission style of the Shonai clan and nurturing excellent talent. The front gate, the sacred shrine, the auditorium, the lord's room, etc. remain, and are open to the public as a national designated historical site. This clan school architecture is the only one that exists in the Tohoku region; it is known to have high a historical and cultural value.
Location
Telephone no.
TEL: +81-235-23-4672
FAX: +81-235-23-4672
Opening Hours
9.30am-4.30pm
Closed days
Wednesdays
Admission fee
Free