Home >
Dewa Sanzan Shrine
Dewa Sanzan Shrine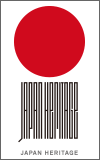 Dewa Sanzan was designated Japan Heritage status!
Yamagata prefecture had applied for Japan Heritage status "Journeys of rebirth with nature and faith: Dewa Sanzan that begins from 2,446 stone steps surrounded by cedar trees over 300 years old", and the application was granted.
Local worship on the Dewa Sanzan mountains Mt. Gassan, Mt. Haguro, and Mt. Yudono takes place at Gassan Shrine, Ideha Shrine, and Yudono Shrine, respectively. However, the deities of all three mountains are also enshrined at the main shrine Sanjin Gosaiden, or "hall of the three," on Mt. Haguro. It is said that 1,400 years ago, Prince Hachiko, son of the 32nd emperor, Sushun, was guided by a divine three-legged crow to found the shrine there.
Legend has it that a person can be reborn by making a pilgrimage to Dewa Sanzan. The practices of the mountain ascetic monks are those of "death and rebirth"; they allow practitioners to become one with nature and feel its energy flow through the body, and to rediscover one's self by experiencing the union of man and nature anew.
"Shojin-ryori" ascetic cuisine is born of a union between man and mountain: carefully prepared with traditional techniques and ingredients from Dewa Sanzan's rich natural bounty, it is purifying fare that expresses gratitude to nature. Visitors can partake of shojin-ryori at the Mt. Haguro Saikan temple lodge, as well as in the pilgrim's lodgings in the town beyond the massive torii gate at the foot of the mountain. Pilgrims stay at both locations, but doors are also open to tourists looking for accommodations or to enjoy a shojin-ryori meal.
Dewa Sanzan is home to 4 of the Michelin Green Guide: Japan's star-rated locations, including the cedar-lined path of 2,446 stone steps up Mt. Haguro, and the oldest pagoda in Tohoku: the 5-story Pagoda of Mt. Haguro, a National Treasure of Japan. It is also popular as a spiritual "power spot".

★★★

 The cedar-lined path of stone steps up Mt. Haguro

★★

  National treasure:5-story Pagoda of Mt. Haguro

★★

  Sanjin Gosaiden

★★

  Mt. Haguro Saikan Temple lodge
Dewa Sanzan Shrine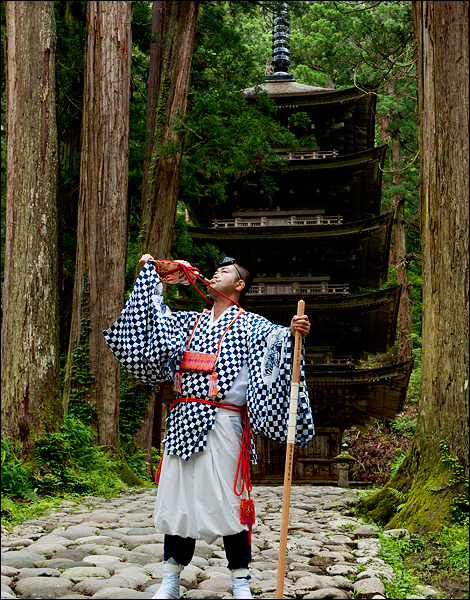 Location
Telephone no.
TEL: +81-235-62-2355
FAX: +81-235-62-2352
Website
Sanjin Gosaiden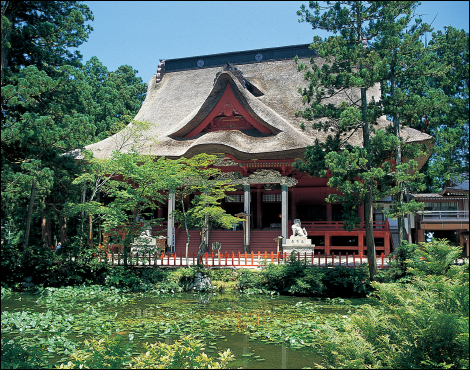 Closed days
Open throughout the year
Admission fee
Free
The formal worship is able to be serviced with an additional charge.
Mt. Haguro Saikan Temple lodge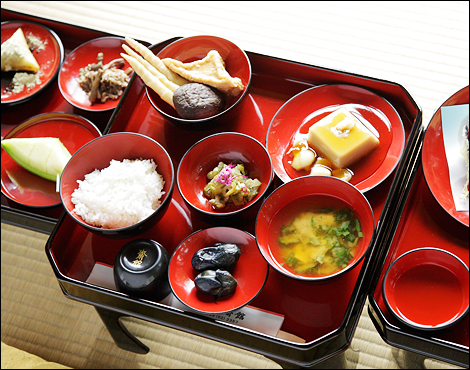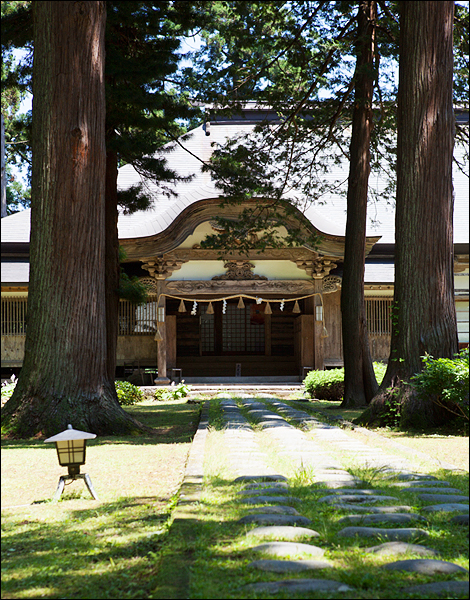 Opening Hours

"Shojin-Ryori"

Ascetic Cuisine 11am-2pm
Accommodation: 3pm-9am

Meal Price
1,500yen (+tax) ~
Accommodation
7,000 yen (+tax) per person with 2meals
Closed days
Open throughout the year
Haguro Tourist Association(Ideha Cultural Museum)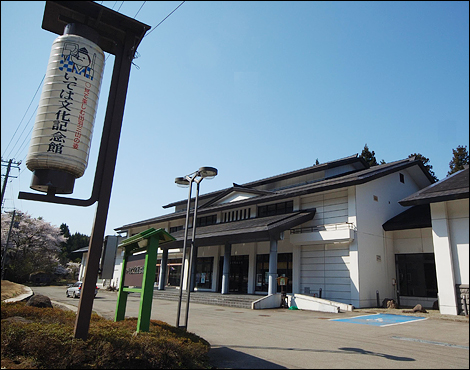 Location
Telephone no.
TEL: +81-235-62-4727
FAX: +81-235-62-4729
Opening Hours
Apr-Nov 9am-4.30pm
Dec-Mar 9.30am-4pm
Closed days
Tuesdays
Open everyday from July to August and during the golden week.
Admission fee
Adult 400yen, student 300yen, junior high/elememtary school student 200yen
Website